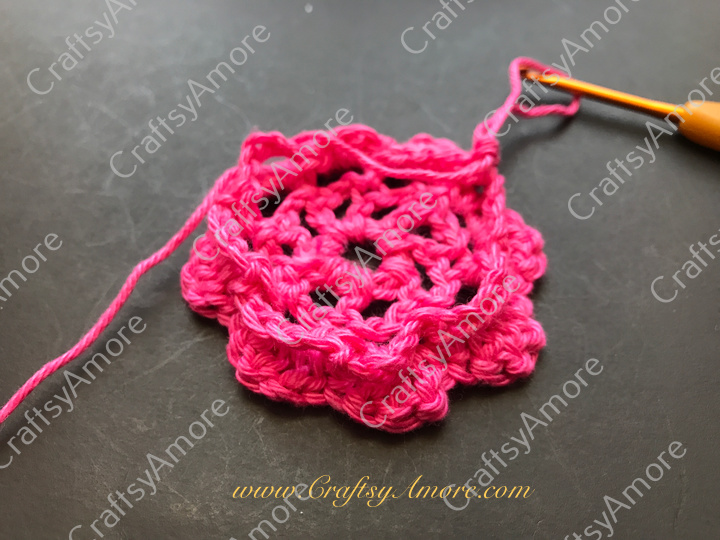 Round 5: sc, 5dc, sc into each space of round 4. Repeat 7 more times, Join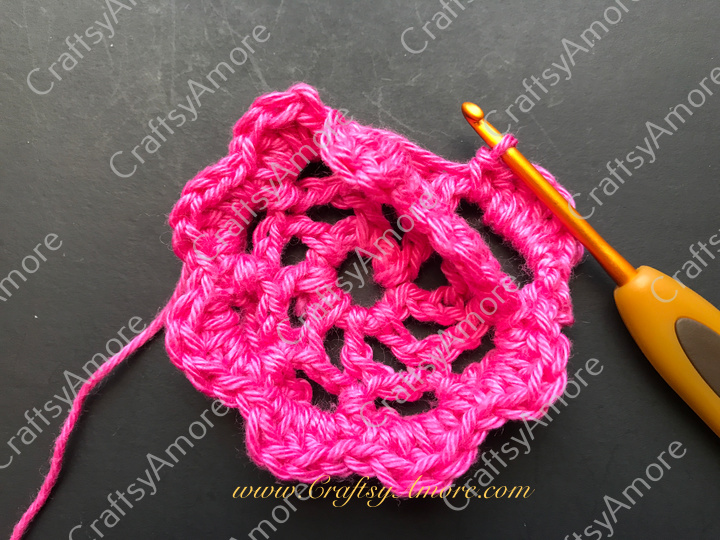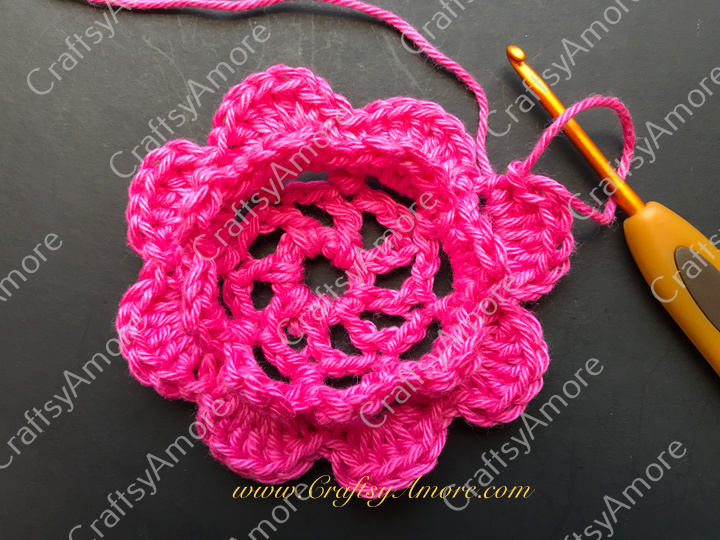 Sl into 1st ch of round 5 and fasten off.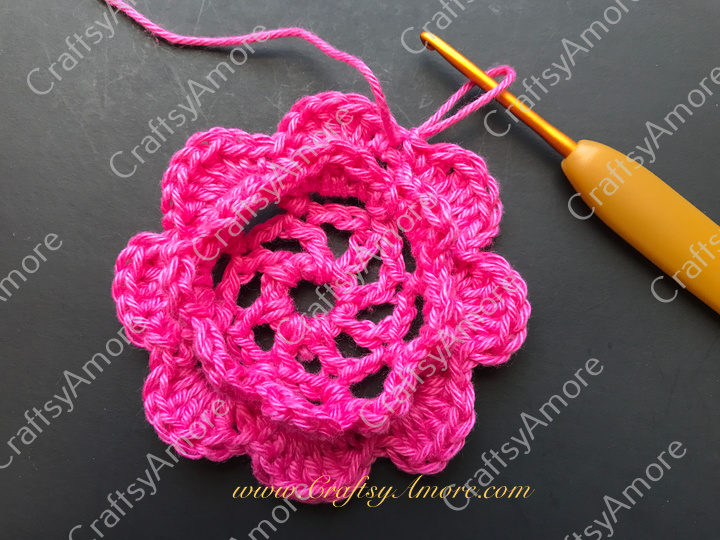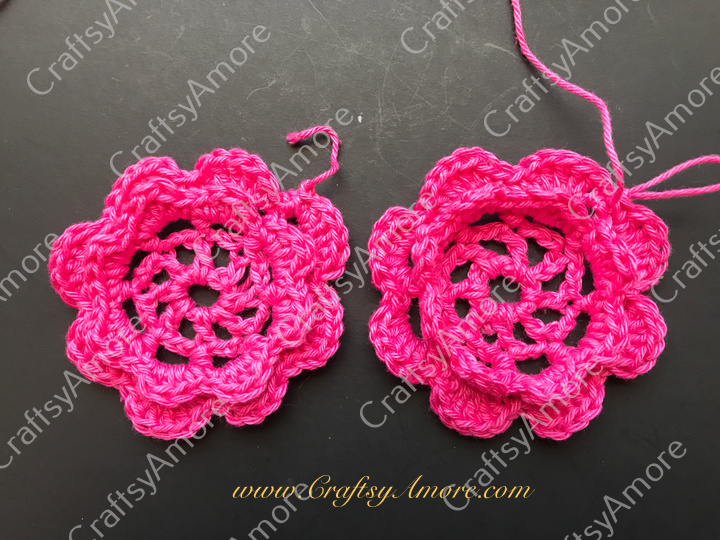 I sew yellow beads between each space of inner circle using tapestry needle for decoration, and it turned out to good which my daughter and I love, and the crochet slippers will be coming soon as planned.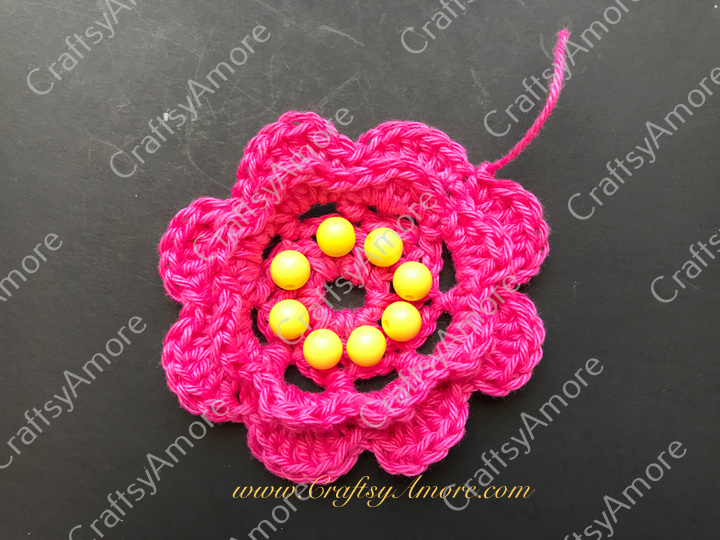 Please let me know if you find an issue with the pattern or if you need help.
XOXO, Angelina
**********************************************************************
************************************************************************