The Pinwheel is worked in the round starting from the center and increasing 8 sts on every odd rounds.  Since the beginning of the work is very small, you may want to start on double-pointed needles.  You can also work with circular needles using the magic loop method.  If you use double-pointed needles, also plan a circular needle to cover the increasing girth of your pinwheel.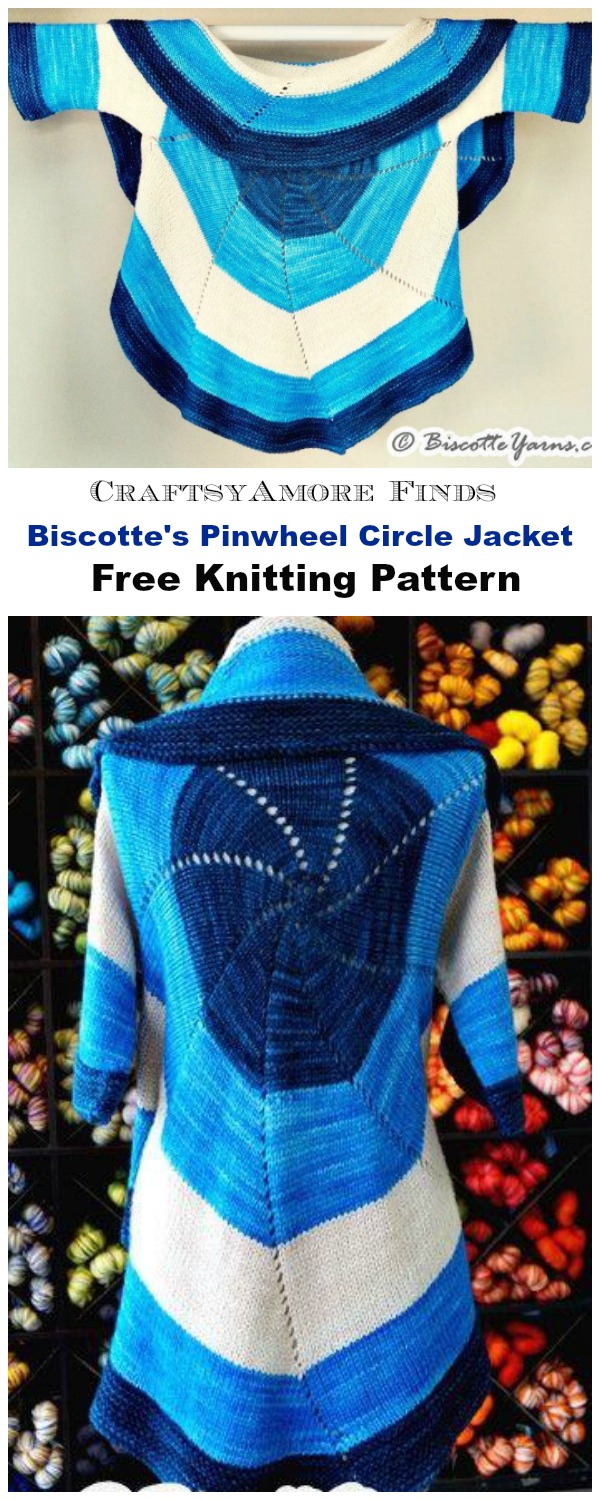 Except for the marker that identifies the beginning of each rounds, the use of the other stitch markers is not mandatory: once you understand the sequences of increases, the markers may seem less practical.
This pattern is written "one size" as you can adapt it to all sizes and physiognomy. For your information, you will find details of the model from the picture at the link below.
Knitting pattern – Biscotte's Pinwheel