Eeyore might be the most depressed character in Winnie the Pooh. However, this crochet Eeyore sure does put a smile on my face. Right down to the detachable tail. The pattern writer behind this great crocheted donkey is Shanea Estes aka Skestes. She has based her written pattern on the images of another crocheted version of Eeyore.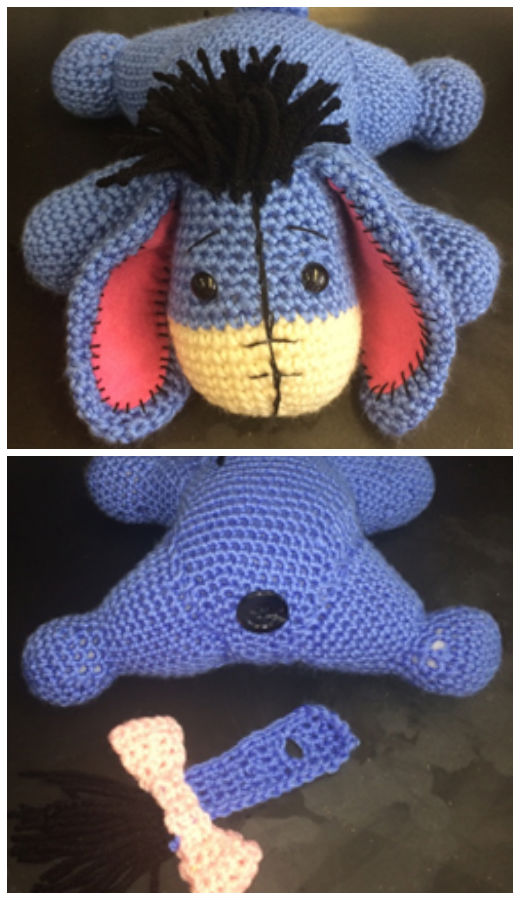 Shanea saw this version on the blog of  aphid777.deviantart.com. You can access the pattern for this adorable crocheted version of Eeyore for FREE.
The free pattern for this lovely crocheted Winnie the Pooh character, please click here: Eeyore Crochet Pattern.